infrastructure
We have developed a sound and sophisticated manufacturing unit, which is spread across a wide area and equipped with advanced machines. These machines are regularly upgraded and operated by a team of experienced engineers. Our manufacturing personnel make use of quality raw materials for manufacturing our range and also help us in providing customized solution. In addition to this, this unit follows standard quality management policy in each production process in order to assure premium quality standards in our range. Moreover, with the support of this unit, we meet the bulk demands of our clients within a committed time frame.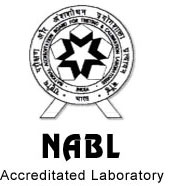 In order to design and manufacture an immaculate product range, we have set up a sophisticated and well-established infrastructure. Located at Ludhiana in Punjab, this unit sprawls across a vast geographical area and is outfitted with all the advanced machinery & amenities for an excellent productivity. This unit has been segregated into various units, so as to facilitate smooth and uninterrupted functioning. The units that this infrastructure comprises are:
Manufacturing unit
Quality controlling unit
Warehouse unit
Packaging department
R & D division
Sales and marketing department
Each unit functions separately yet co-ordinates their operations to yield unmatched results.
MANUFACTURING FACILITIES: In house cad/cam design/die manufacturing and maintenance/ national international standard allows PNBPL to execute any critical fasteners requirements.
The company's products are registered under "TUFF" brand bureau of India Standards for ISI Mark Vide Licence No. CM/L-9494201. In house testing laboratory is accredited under IEC/ISO 17025:2005 as per international requirements. Our company has received excellent and 100% Quality ratings from INDIA'S Public/Government sectors and are among the approval list of Engineers India Limited (EIL). Research Design and Standards Organisation (RDSO). Technical Development Committee (TDC) etc.
The Company has in house IEC/ISO 17025 Accredited Laboratory (International Level) with all latest testing & research facilities. At PNBPL it is a Continuous endeavour and commitment to develop and supply the critical fasteners of highest quality to meet national / international standards.
Warehousing & Packaging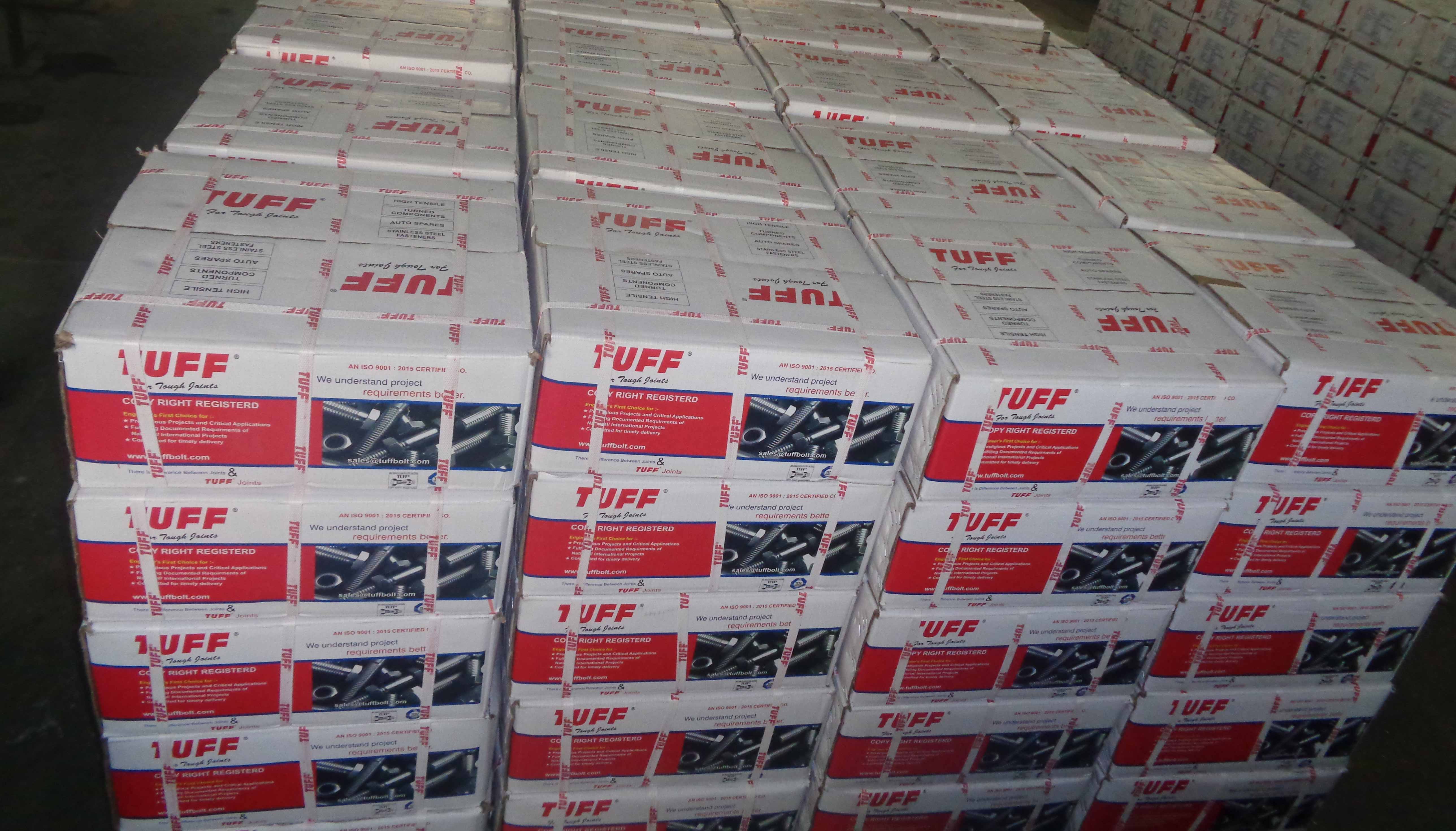 In order to cater to the clients' urgent and bulk requirements, we have developed a well-maintained and safe warehousing unit that stores our products. This facility is maintained by our warehousing professionals, who ensure that moisture in the atmosphere is regulated to keep the quality of the products intact. Apart from this, they have divided the premises into sections for easy identification, retrieval and storage. Located close to major roads and highway, we are able to deliver our products in time to the clients' end.
After the material is cleared for dispatch by QC staff, the same is handed over to our Dispatch section that pack the material in standard Card boxes, cartoon or as per specific requirements of the customers after applying Anti corrosive oil. These Card boxes/cartoons are then dispatched in Wooden boxes. Each card box/ cartoon is identified with size , grade and quantity of products. The records of receipt and issue of finished goods is kept by the dispatch section. The stock items are properly identified for size, grade and quantity and a proper record is maintained Rack/Box wise. The Stock is periodically reviewed for its correctness and quality. Thus a total quality environment exists in our unit which has led to a wide acceptability of our products among various suppliers of products td Govt. Organizations / Public Sector Organization /Private Large Scale Industries.
Facilities at Pioneer: -
Wire Drawing Plant
Cold Forging
Hot Forging
Thread rolling
Heat treatment
In house cad/ cam design
Die manufacturing and maintenance
Machining
Cnc miling/turning/ machining
Centreless grinding
And many more manufacturing facilities
Finishing facilities:-
Black oxide
Black phosphating
Hot dip galvanized
Electro galvanized(white zinc/ golden zinc)
Ptfe
And many more
Testing facilities:-
1. Mpi testing (magnetic particle inspection).
2. Pmi (positive material identification)
3. UT testing (ultrasonic flow detector)
4. Salt spray testing
5. Metallurgical testing(fully computerised software)

(I) Grain size
(II) Inclusion rating
(III) Depth of decarb
(IV) Microstructure (mounting of sample preparation)

6. Mechanical testing :-

(I) Tensile test with graph( t.s, y.s 0.2% p.s, elongation, r.a)
(II) Digital hardness test( Hrc/Hrb)
(III) Hardness test(Hrc/Hrb/Bhn/Hv)
(IV) Portable hardness tester

7. Impact testing ( charpy impact & izod impact)
8. Proof load
9. Wedge load
10. Ultimate tensile load
11. Compressor load
12. Bend & rebend testing
13. Shear testing
14. Cantilever testing
15. Twist test for spring washer
16. Profile projector( to check thread profile, v-notch & u-notch angle)
17. In-house calibration facilities for measuring instrument (vernier caliper, thread ring gauge, and thread plug gauge & micrometre).
18. Torque testing
19. Hydraulic testing
20. Antiseizing testing
21. Elevated tensile test( at 350◦c)
22. Elcometer (coating thickness gauge)
23. Mass of coating
24. Adhesion uniformity of coating.
25. Shear wrench (for tension control bolt)
And many more testing facilities
WE CAN MANUFACTURE ANY TYPE OF TYPICAL FASTENERS AS PER CUSTOMER DRAWING AND SPECIFICATIONS.
Important Message for our Customers
It is requested to buy direct from the company or see the invoice or documentary evidence from the dealer to ensure that you are buying genuine products of TUFF. We come to know that some Traders are supplying TUFF BRAND products while manufacturing at their own using inferior quality raw materials.